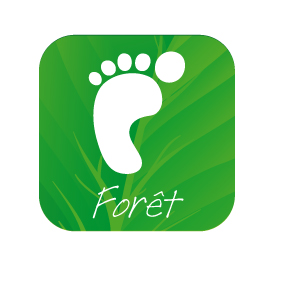 Due to the lack of tools currently used to measure the impact of our consumption on the forest and biodiversity, Envol Vert has developed the Forest Footprint: a tool designed to help businesses find more sustainable methods of supply, as well as raising awareness amongst consumers. Using the Ecological and Water footprints as models, the Forest Footprint is a tool for measuring the impact of a given consumer product on the health of natural forests.
As a supporter of the of zero deforestation commitment initiative, the Forest Footprint is a tool responding to the need for businesses to move towards more sustainable and transparent methods of supply. It will eventually act as a support for businesses seeking to make more responsible decisions and communicate their actions more clearly. It will also be developed in a simpler, more accessible format so that we can reach out more easily to the general public.
The Forest Footprint is measured both:
– In terms of the gross area of the footprint: that is the say the area of forest affected in the sourcing and production of the different components which make up the product.
– In terms of deforestation risk: that is to say the likelihood that the gross area of the footprint is actually contributing to deforestation.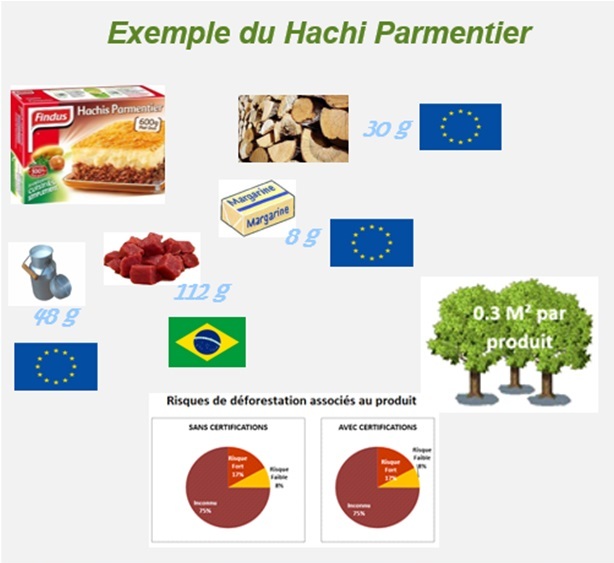 Working in partnership with the University of Paris Diderot, we were able to develop the 'version 0' of the tool in 2013. This initial version measures the forest footprint of an example product, the shepherd's pie readymeal, serving as a model allowing us to identify several areas for improvement. Details of this V0 are outlined in the following article: Measure the impact of products on natural forests : the forest footprint. (Béatrice BELLINI, Maéva LEBAIR, Audrey LEIBE, Elsa LUCAS, Boris PATENTREGER). Read the VO Article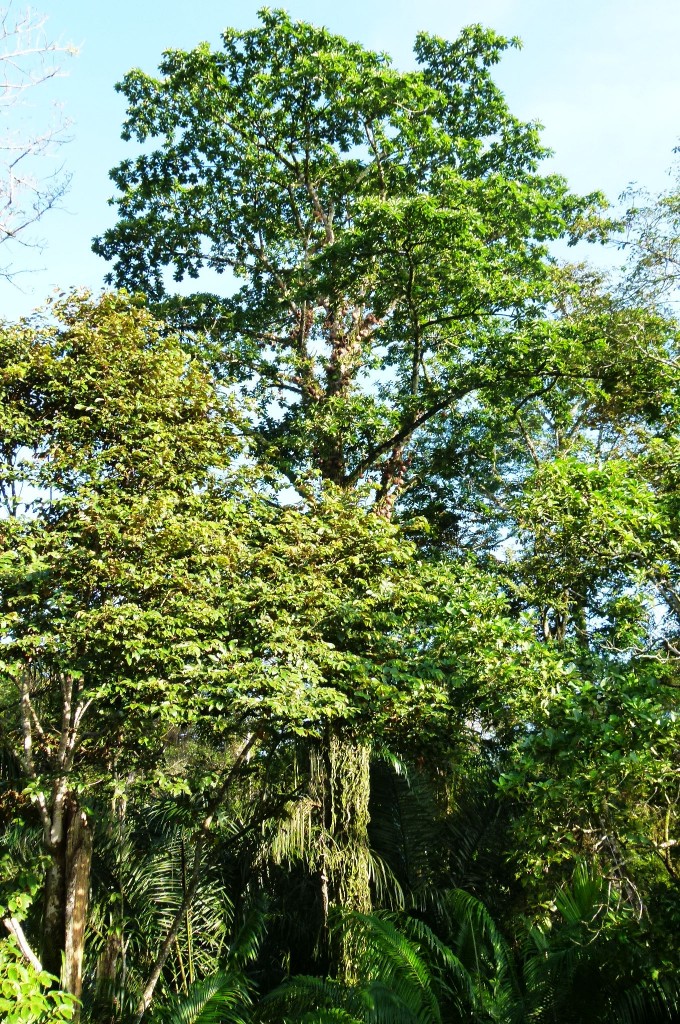 A panel of experts was formed in October 2013 in order to track the development of the V1 tool, which has been better researched and should, therefore, be more accurate. The panel is made up of experts from a range of different fields, each with their own skills and knowledge to offer:
– Jerôme Frignet, deforestation expert and NGO representative
– Stéphanie Mathey, sustainable supply specialist
– Beatrice Bellini, lecturer in sustainable development at UVSQ
– Olivier Hamel, head of the climate change team at CIRAD
– Olivier Guichardon, CSR manager of Sequana
– Kiti Saumon, ethical finance advisor
– Sébastien Humbert, scientific manager at Quantis
– Steeve Duhamel, ecodesign specialist
Click here for 8 tips to help you to reduce your Forest Footprint.®.
This project receives financial support from Fondation Bouygues Telecom and Fondation Nature et découverte.