A tool measuring the impact of popular consumer goods on the destruction of natural forests.
Having noted the absence of any tool for measuring the impact of our own consumer habits on the forest and biodiversity, in 2013 Envol Vert launched a project to develop its own Forest Footprint® tool.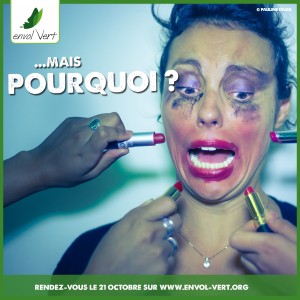 Our everyday consumer habits often contribute to deforestation.
Nearly 50% of deforestation in tropical countries is due to the illegal conversion of natural areas into commercial farmland. The exportation of consumer goods is, in other words, behind around 25% of illegal deforestation in the tropics. The farming of certain raw materials is especially to blame, and Envol Vert has therefore highlighted those which pose an especially high threat in terms of deforestation, including: beef, soya, coffee, tea, sugar, wood products and palm oil.
For each product in question, the forest footprint calculates the potential surface area of forest affected in its production, and the risk of its contributing to deforestation.
It also provides an opportunity to make consumers aware about their impact on forests via the  Calculate your Footprint Forest.
Since September 2013, this tool has been developed in collaboration with a panel of experts, coming from a range of different fields – such as academics, NGOs and large companies- and each with their own set of skills and knowledge to offer.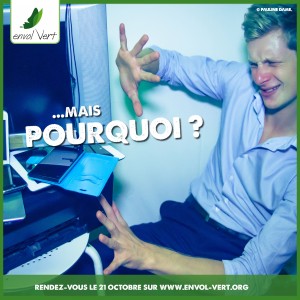 By the end of April 2015, already more than 50 000 quizz have been done in France. An english  and a german tool will be launch in september 2015.
Find out more about:
The Forest Footprint and its panel of experts
This project receives financial support from:
Ce message est également disponible en : French