Daisy TARRIER – President and founder (elected in 2011, re-elected in 2013)
Daisy is a communications Professional who worked for 7 years with WWF-France, where she was responsible for the communication of conservation programmes and forging partnerships with private enterprises. One of her main tasks was heading the cross-disciplinary 'Business and Biodiversity' project.
She also received basic training (in Argentina) on the agroecology of South American nations countries and followed a course in 'Multidisciplinary approaches to the management of tropical ecosystems' at the University of SupAgro, Montpellier.
Her specialism is in Peru and the issues facing the Amazon forest, where she worked for over a year with forest negotiation projects, local communities and natural reservations. She maintains close contact with those who are acting on the ground.
She has also been a member of the National Group for Tropical Forests since 2012.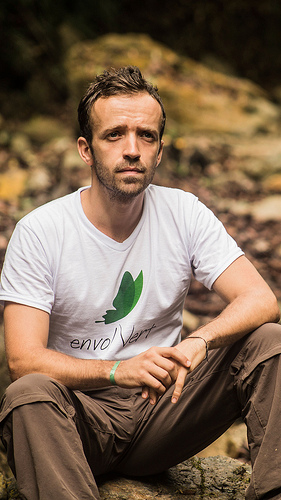 Boris PATENTREGER –Treasurer and founder (elected in 2011)
Holding one master's degree in Plant ecology with a specialism in land management and a second in sustainable development, Boris has been working for WFF-France since 2007. His assignment is to reduce the harmful impact and pressures which France places upon natural forests, specifically through the consumption of products for which there is a high demand in France, such as soya, palm oil and paper.
Preferring always to be where the action is, Boris has worked as an environmental educator, participated in projects to protect the environment in New Zealand and Indonesia and helped the efforts to restore the natural territories of indigenous communities in Ecuador and Peru. He also used his time in Ecuador to research into new projects and potential financial backers.
Léa Durant –Director  (elected in 2012)
Léa is an audiovisual project manager who also writes and directs documentaries. She has made over 40 investigative films, reports or information broadcasts covering a wide range of issues such as illegal gold washing, wood trafficking and overfishing as well as covering numerous climate-change summits.
Since joining Envol Vert in 2011, Léa has produced reports on projects looking to implement local solutions to the threat of deforestation in South America. She also continues to develop various documentary pieces for film and television.
In all that she does, Léa's guiding principle remains that of making others aware of the impact which they have on the planet, and helping them to rediscover their natural roots so that they might live in harmony with their natural environment.
Olivier Guichardon –Director (elected in 2013)
Holding an MBA from the US and Masters in sustainable development from the University of Paris Dauphine, at the age of 43 Olivier began his career in marketing for American multinational companies. After having decided that he wanted to complete a job with a stronger sense of meaning, he worked as a primary school teacher for 7 years before pursuing a career in environmental conservation. His first position was with Eau Vive, an NGO specialising in projects managing accessible water supply in Africa, before joining WWF-France where he is responsible for 'business and climate change', as well as for questions relating to food supply. He has been the manager of the social and environmental commitment sector of a multinational paper supplier since 2011, convinced that the only way to truly change companies' attitudes is through the work of internal activists.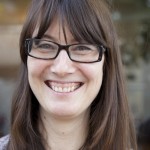 Stéphanie Mathey – Director (elected in  2014)
Both a pragmatist and an optimist, Stéphanie is convinced that another world is possible. Having completed her studies in agricultural engineering, she launched herself into the implementation of total quality in the food industry, spending 3 years working in the quality control department of Carrefour and a further 7 on their commitments to social and environmental responsibility. She is, at the same-time, the co-owner of 2 cafés: a position which gives her further opportunity to live her environmental and social convictions, albeit on a smaller scale. Stéphanie is widely informed on the work of supply chains, social and environmental factors, product manufacturing, the supply of palm oil, wood fibre and of sustainable fish and seafood: knowledge which she now hopes to put to good use in her work for Envol Vert!
Morgane Le Bastard – Director and secretary (elected in 2014)
After receiving a Masters in International Human Resources, Morgane spent almost 2 years leading a project on improving equality and access for disabled workers within a French IT business group. Deciding she wanted to direct her efforts more towards the cause of international co-operation and environmental conservation, Morgane then volunteered for 8 months for the US NGO Trees for Life, where she worked on education and food-safety projects. She then went on to complete a Masters in Environemental Polictics and Sustainable Development in 2013. After working as an intern Development Officer for Envol Vert, Morgane now hopes to pursue a career in environmental project management.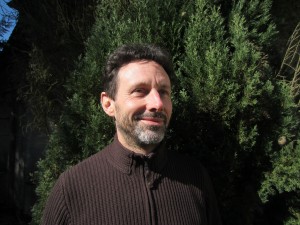 Jérôme FRIGNET – Director (elected in 2014)