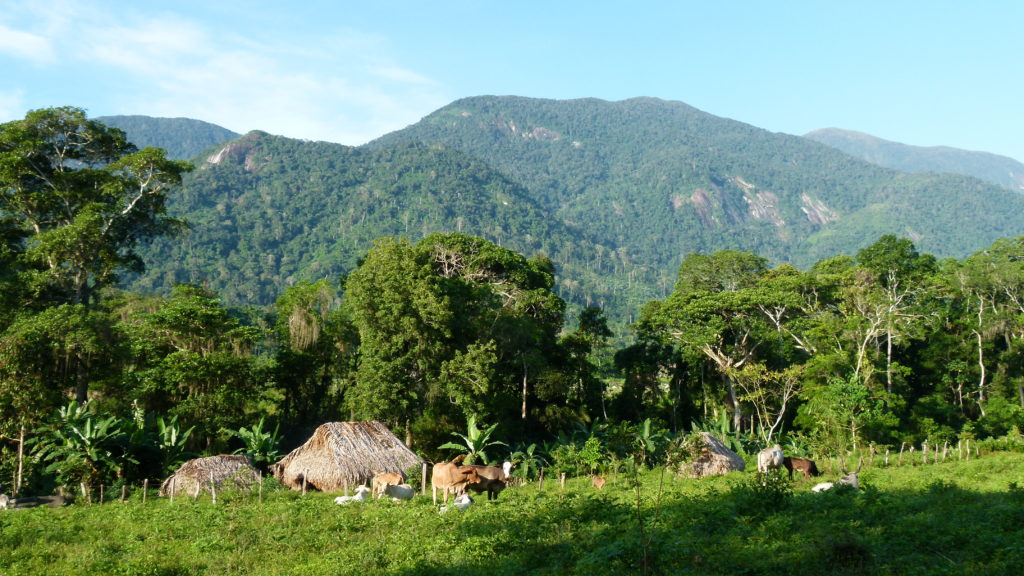 Three ways Envol Vert protects the forests

The conservation of primary forests by creating and monitoring nature reserve zones and the reintroduction of key species.
Carrying out research into and development of alternatives to deforestation, and therefore new sources of economic activity for local communities.
The Reforestation of damaged areas usually in conjunction with agro-forestry or woodland grazing programmes.
Typical project themes:
Reforestation of damaged areas (both agricultural and forest land)
Development of agro forestry
Local/fair/sustainable alternatives to deforestation
Ecotourism in forest areas
Development of natural reservation areas
Restoring key forestry ecosystems and their biodiversity
The majority of projects are carried out in some of the world's most disadvantaged countries (notably those in South America). Some projects are also underway in France.
Envol Vert takes part in a project when there is a clear alternative, a solution which can be implemented by the local population themselves. Envol Vert is committed to supporting projects which are real and efficient in the fight against deforestation and where the solutions are implemented by groups of locals, communities, co-operatives or small associations.
Management and monitoring of our projects



The smooth running of our projects is ensured through the on-site presence of our teams and the regular training of those involved in the project. Project quality and progress is monitored thanks to our measurement tools. These tools measure each project on multiple dimensions (economic, social, societal, political and environmental) and enable us to evaluate our contribution, project validity and management as well as highlighting areas which need to be adapted.