Working in partnership with the del Rio Foundation, the Great Green Macaw project aims to preserve the habitat of this iconic bird, which is in danger of extinction in Nicaragua and to educate the local population about how best to protect it. The Project seeks to raise awareness among children and local inhabitants of the importance of the Macaws and mountain Almond trees through activities such as nest monitoring, compensating nest guards and in-school activities.


The Project is based in Sabalo Municipality, specifically the Bartola community in South Nicaragua in the Rio San Juan region on the border with Costa Rica and at the heart of the ecological corridor created between the two countries. This region is flanked by the San Juan River, renowned for its abundant biodiversity and its troubled political and economic past.
The mythical Rio San Juan, in a country prone to deforestation
Nicaragua is a country of 13 million hectares, 26% of which is covered by tropical forest. These forests have been particularly affected by deforestation and remain one of the most threatened in Central America. However, Nicaragua's biodiversity is rich: there are 705 species of birds, including the famous Quetzal.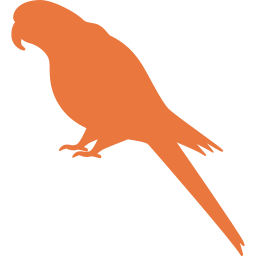 Preservation
This project aims to preserve existing Great Green Macaw nests in the region and to increase their number in the medium term.
In order to do so, we have worked with local communities to set up a programme of scientific observation of the birds and we have developed an environmental education scheme for local children. This includes raising environmental awareness in schools and teaching children scientific methods of observation to encourage any budding scientists to identify the macaws they spot on their way to school.
The project is also working to develop a community network of nest guards. Any farmers or landowners who identify a Great Green Macaw's nest on their property will be offered economic incentives to watch over the nest until the fledglings are mature enough to depart (usually after about six months). This initiative helps to underline the benefits the forest has to offer us and the reasons why it is in local communities' own interests to continue to preserve the almond mountain trees.
Immersion in the Great Green Macaw Project
Discover in pictures the Great Green Macaw project
Click on the interactive map to discover the details of the plots of land